CitiCessions toasting up the Circle bar.
Chill with the CitiCessions crew this Friday the 8th of December at Clapham norths Circle bar.
Grab your self a feast from the menu and a bevvie with the "Happy Four Hours" special, Two cocktails for £5.50, Five Coronas for £10, Carling extra cold £2.50.
Tripped out beats, supplied by Skwatta, Digga, Dave and SoulTnuts………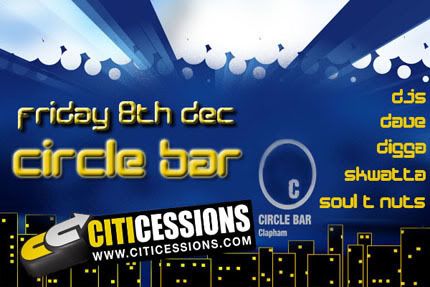 This entry was posted on Sunday, December 3rd, 2006 at 12:52 pm and is filed under Events.