CitiCessions @ Sosho
Join CitiCessions for this exclusive night at one of Londons finest venues. Jay finishes his tour with a london finale & we welcome Giom, Craig and Camouflage to the CitiCessions family.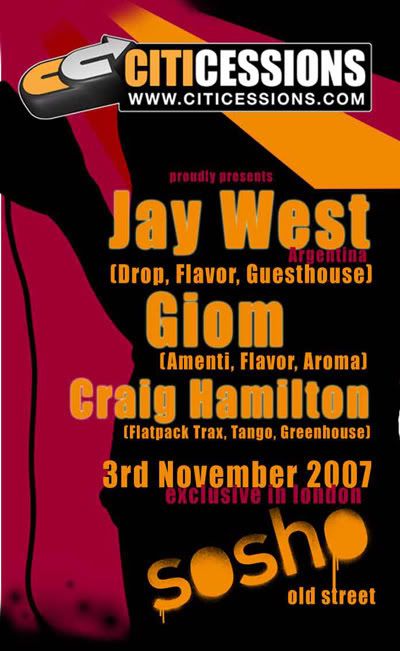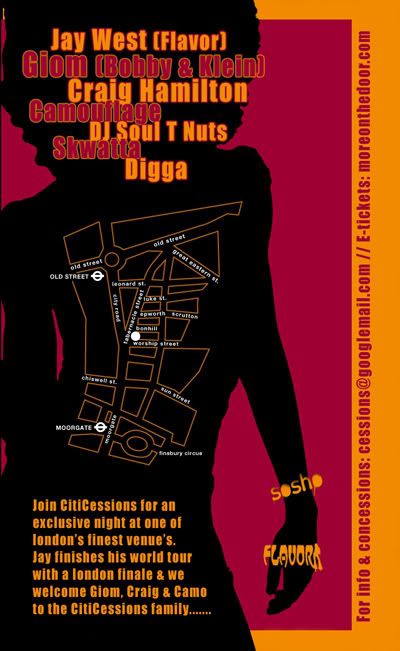 www.CitiCessions.com

This entry was posted on Saturday, September 29th, 2007 at 6:48 pm and is filed under Events.