CitiCessions presents Troydon and Jay West. 15 June 2007
CitiCessions welcome Djs Jay West And Troydon to Farringdon's Dust bar.
Tickets for this party are sooo limted, dont be daft, get one now!!
First 50 tickets for £6, Then £8 after, £10 at the door.Tickets can be obtained through the contact section of this site.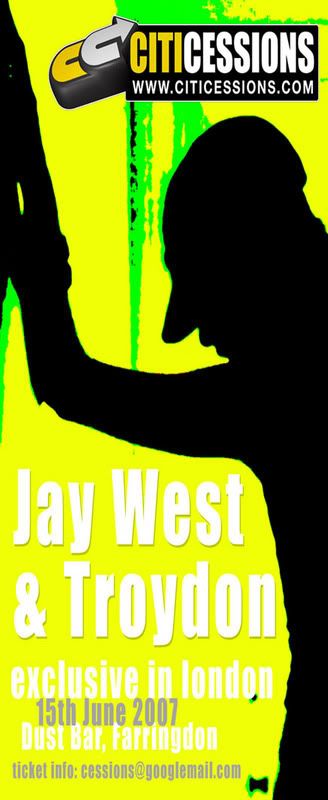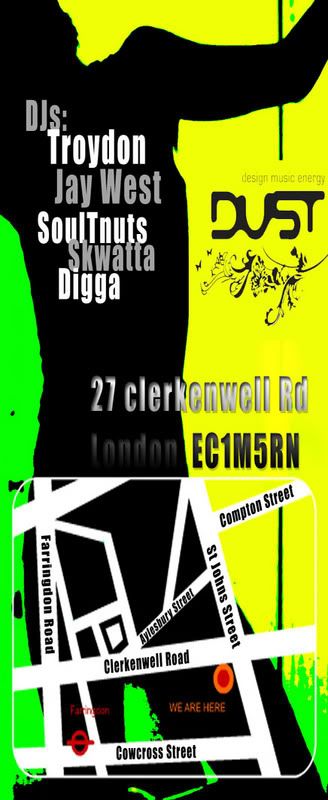 This entry was posted on Sunday, June 10th, 2007 at 9:26 am and is filed under Events.