Slappin tha make up off yo face – New Dj mix- fresh new trax.
Funky slick new beats ta slap tha make off you face.
Hit play for instant streaming, click the arrow icon to download a copy for yerself, or use the itunes button to subscribe as a podcast.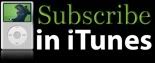 This entry was posted on Tuesday, July 19th, 2011 at 12:31 pm and is filed under Dj Mixes.