Lets Polka – New Dj Mix.
A sweet selection of bouncing house beats.
Hit play to take a listen, or use the arrow icon to download a copy to your hard drive.
Available through podcasts too.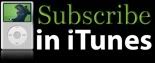 This entry was posted on Tuesday, May 10th, 2011 at 3:53 pm and is filed under Dj Mixes.