Jack – New dj mix and Podcast.
Some slick party tunes,seamlessly mixedfor yo party pleasures.
Hit the big ole play button to stream, use the arrow icon to download a copy for yourself, or hit the Itunes button so subscribe in your favourite media player.
N-joy.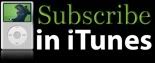 This entry was posted on Friday, February 18th, 2011 at 3:21 am and is filed under Dj Mixes.