House Works – New Dj Mix.
Visiting the deeper side of house in this new podcast.
Please help your self to a copy using the arrow icon, or stream a copy by hitting the big ole play button.
Also available through your favorite pod-casting platform.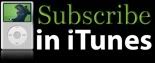 This entry was posted on Saturday, July 23rd, 2011 at 6:36 am and is filed under Dj Mixes.