Saturday, March 29th, 2008
On the 4th Of April CitiCessions welcome Joshua Heath at Fulhams B`Lo for an evening of pure unadulterated house music.
Djs on the night include
Joshua Heath (salted, drop, balance, Los Angeles)
Dj Camouflage (Chicago House FM)
Dj Soul T Nuts (CitiCessions)
JoDeepa (HouseHold Funk)
Jaryd K (HouseHold Funk)
The Venue.
B'lo is one of the most sought-after private hire venues in London. It is conveniently located on Chelsea's famous "Beach", a strip of premium bars, nightclubs and restaurants on the Fulham Road.
A cosy, contemporary basement space split into four different jewel colored rooms leading off from the golden bar, B'lo has its own private entrance giving it the intimacy and exclusivity to make the ultimate private clubbing event.
B'lo
196 Fulham Road
Chelsea
SW10 9PN
£7 pre sale tickets available on line from MoreontheDoor.com. Just click on the CitiCessions tab.
Tickets £10 on the door.
Posted in Events |
Monday, March 17th, 2008
Catch fresh CitiCessions vibes on Chicago House FM every Monday night with your host Dj Soul T Nuts.
Site : Chicago House FM
Listen : Tune in
Chatroom : Join in chat here.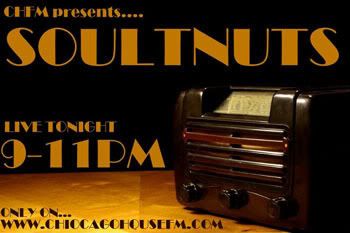 Posted in Radio Shows |
Saturday, March 8th, 2008
About Joshua Heath
Fresno native Joshua Heath was born with music in his blood. Joshua's talent flourished at a young age. He played several instruments early on, but the Bass quickly became his love and focus. Highly competitive throughout high school, Joshua played in every group possible, covering several genres, even touring Japan in the Monterey Jazz Festival All-Star High School Big Band. Although his original intention was to attend a conservatory in New York, Joshua ended up in Los Angeles and ultimately completed his masters degree in Jazz Studies at USC.
During this time, Joshua found a new love in electronic music and began to DJ locally. As his favorite experience at USC was composing for the big band and hearing his work come to life, he naturally began producing his own music. His first proper house track entitled 'You Wanna Dance?' was picked up by Grab Recordings in the summer of 2005. Soon after it was released in Feburary 2006, it became a favorite of world renowned dj/producer Miguel Migs. Miguel liked "that combo of funk, soul, bump and grit to rock the dancefloor" so much, that he signed Joshua's second release to his label, Salted Music, and has made Joshua an exclusive Salted artist.
Josh's Coldcuts Ep became a staple in record bags worldwide soon after its release in december 06′. He quickly follwed up with the 'Funky like a Foot Ep' on DAE Recordings, which hit the streets of WMC 07′ with a fury & 'Casafiesta' was dubbed one of the tracks of the conference. Josh's 2nd Salted release, the 'Turnin Tables Ep' smashed up the house charts, and title track 'My Headphones' became 1 in the Traxsource.com Best of '07 jackin category. Joshua and Troydon's collaborative project 'Quality Control' took the 4 spot on that same list with a release on Drop Music.. After only emerging onto the scene in December 06', Heath has six big records under his belt, and is in high demand for remixes, already killing jobs for Salted, Phonoshuffle, Aroma, Hawt and Jive.
As a DJ, Joshua is a resident at LA's most prominent house night, Balance at club King King. He has played with the likes of Heather, Fred Everything, LCG & Miguel Migs to name a few. His DJ stylings are on point. He flows through many genres with ease, his programming is rooted in harmonic strucure and combined with his energy and love this kid can really work a crowd. Things are looking good for varsity freshman Heath, & there is much more to come from this jazz & funk bred house head!!
Mixes for your pleasure (to save, right click and "save target as…)
Joshua Heath- Front Porch Promo WMC 07′
Posted in Events |