Thursday, June 21st, 2007
Click here to stream or download Dj SoulTnuts mixes recorded over the last 4 years.
Posted in Dj Mixes |
Sunday, June 10th, 2007
CitiCessions welcome Djs Jay West And Troydon to Farringdon's Dust bar.
Tickets for this party are sooo limted, dont be daft, get one now!!
First 50 tickets for £6, Then £8 after, £10 at the door.Tickets can be obtained through the contact section of this site.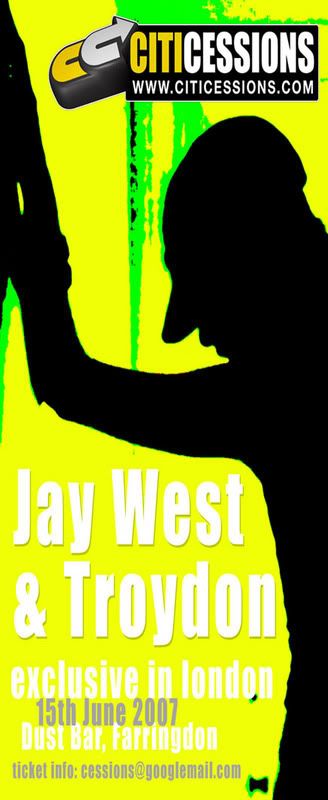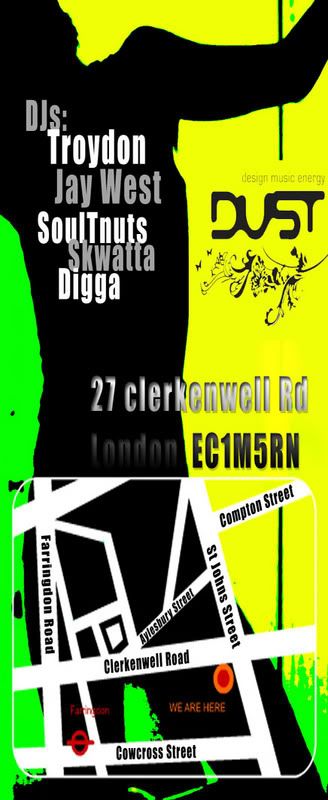 Posted in Events |
Sunday, June 3rd, 2007

Friday 8th June 2007
Ministry Of Sound, 103 Gaunt Street, London, SE1 6DP
10.30PM – 5AM
Box
Dave Pearce
Scott Bond
Thrillseekers
Bar: hosted by 'Knowwhere'
Anthony Dean
Pablo
Funk-A-Tronic
Andy McCall
Baby Box: hosted by 'DIRTYdubbin'
Sleazy G
Bonez & DHE
Mike L & Gooch
Camouflage
Tomasuchy
Shan
Wayne b2b Soulnuts
—————————————————-
Tickets Available from this site using the contact button.
Posted in Events |
Sunday, June 3rd, 2007
Catch Citicessions live on air this Sunday evening from 9:30pm till late on the webs hottest electronic music experience, Code.FM , hosted by Dj SoulTnuts.
Posted in Radio Shows |